Who we are ?
Al's Audio was founded in 1999 by Al Arbez, starting the business out of his garage in Medicine Hat, Alberta. Having decades of experience in the professional audio industry, it wasn't long before his company outgrew his home. Al's Audio continued to grow, and so did the need to hire experienced, knowledgeable people. In 2002, Dave Thome became a member of the Al's Audio team. Soon after, Troy Johnson joined the company as well. In August 2012, Dave and Troy were pleased to welcome Garret Johnson to Al's Audio.
After more than 10 years in business in Medicine Hat, the company remains committed to Al's philosophy of providing professional audio services by knowledgeable personel to Medicine Hat and surrounding area.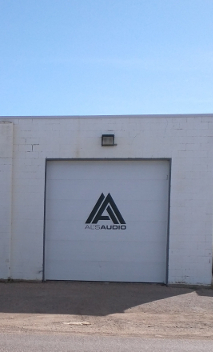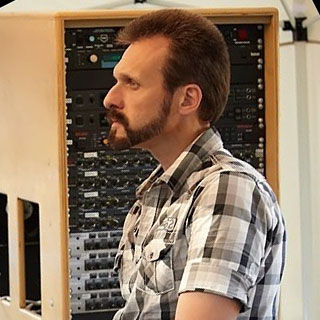 Dave Thome
Partner
With over ten years at Al's Audio, and almost his entire life in the live music industry, Dave has the answer to your audio question!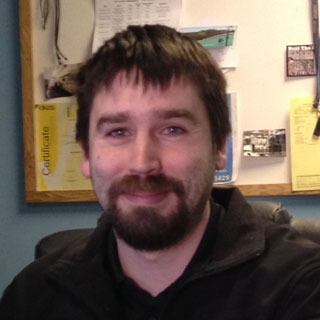 Troy Johnson
Sales & Installations
As head of the sales and install division of Al's Audio, Troy can find the product that's right for you.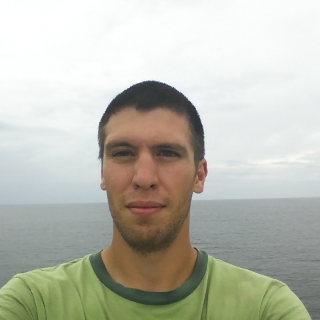 Garret Johnson
Rentals & A/V
Garret looks after pickup rentals and the audio/visual division. With a degree in computer science, he provides Al's Audio with technological expertise and knowledge in a rapidly-changing field.
Join Us
Want to be a part of our team?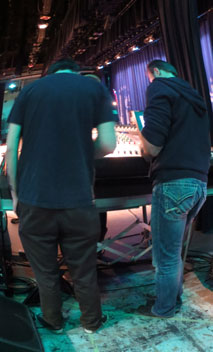 Why join us ?
Are you looking for extra work? Do you want an exciting job that's never the same thing twice? Al's Audio is always looking for hard-working, energetic people to help at concerts and other events. Come in and talk to us today!
Do you have experience in construction, or other trades? Al's Audio is looking for skilled installers for a variety of projects, from churches and schools to restaurants and nightclubs.
Send us your resume
Whether you are a student looking for a summer job, just looking for some extra work, or interested in a career in the live music industry, Al's Audio is always accepting resumes.
Join Us
I just wanted to say thank you for a great job. We had a lot of compliments on the DJ's and you kept the dance floor going. So again thanks for doing a good job and everything ran smoothly and no complications. Music volume was at perfect level, and a good mix of music that catered to all. So thanks!
Thank you so very much for the amazing sound, and lights, and everything that made this year's Tongue on the Post Festival such a great success! Thank you for your continuing support of the Folk Music Club. We really appreciate all you do.
Heather Lang, Medicine Hat Folk Music Club
The Medicine Hat & District Health Foundation's 18th Annual Christmas Telethon was a great success thanks to our generous supporters! The time, energy and enthusiasm that you bring to our production are reflected throughout the show and are a credit to you. Thank you for all you do.
Medicine Hat & District Health Foundation
Thanks again! Lots of great compliments on the sound quality! Lounge Pistol was very pleased as well! I even got a call from their manager to thank us for a great venue. You definitely have a lot to do with that compliment! Cheers!
Brian Volkins, Trio Productions
Would you please pass on my thanks to Jack, Garret and Dave for their calming presence during my technology glitching freak-out! As usual the Al's Audio team goes above and beyond to make this event go off without a hitch. I look forward to future collaborations.
Barbara Mitchell, Medicine Hat College
Just a quick note to let you know how pleased we are with the install. Your guys did an outstanding job and were great to work with. They represent your company very well. We did have a bit of a glitch, but they came up with a creative solution – probably better than otherwise.
Fred Monk, St. Michael's Church
I want to send a huge thanks to you, your team, and especially Garret. It was so nice to deal with a team of people I knew I could fully trust with our event. Garret was so helpful and was great working with our Executive and speakers. I just wanted to pass on our sincere thanks and appreciation.
Chris McLellan, Canadian Badlands
Thank you for all your hard work and dedication for making our show possible! You rock!
On behalf of all of us here at the Medicine Hat Public Library, thanks for helping make "Lovin' The Library" the success it was. I'm not sure you got to see the final result but the place looked amazing and impressed all who attended. Well done!
Medicine Hat Public Library
On behalf of the students and staff of Schuler School, we would like to thank you for your generous support towards our recent silent auction. Your kindness will help us with the many costs associated with this production.
Just a quick note of thanks to you guys for the supply of the PA at Cravestock this weekend. It was great working with Jack. It's always easier when you have a good system tech assisting with set-up, mixing, etc. Makes our job easy!!!
On behalf of Rotary District 5360 and the local organizing committee please accept our thanks and appreciation for the great job at our recent District Conference. Thank you!
Dave Panabaker, Rotary Medicine Hat
Thank you for making our play production a great success with lighting and sound. It was nice to work with you.