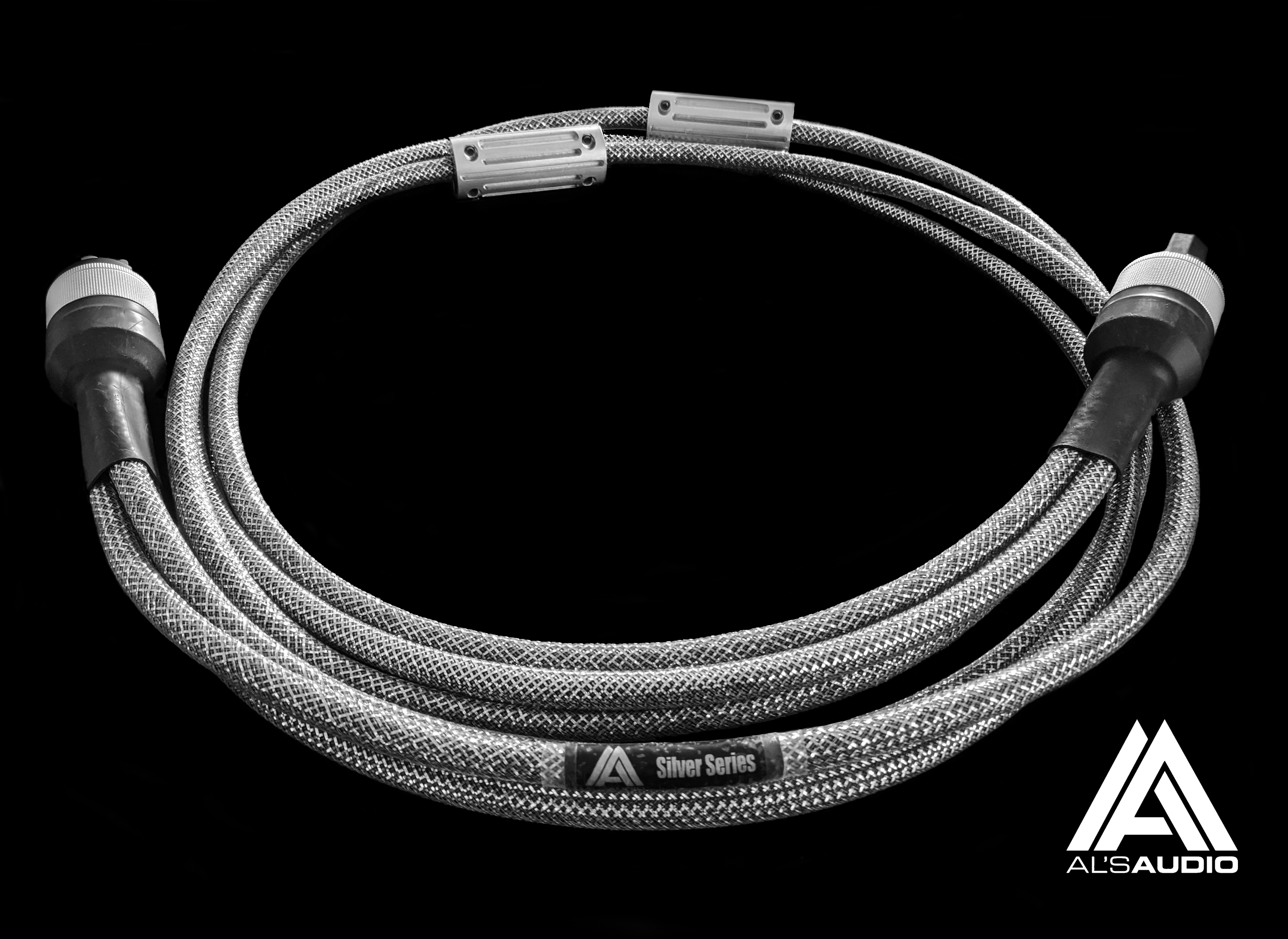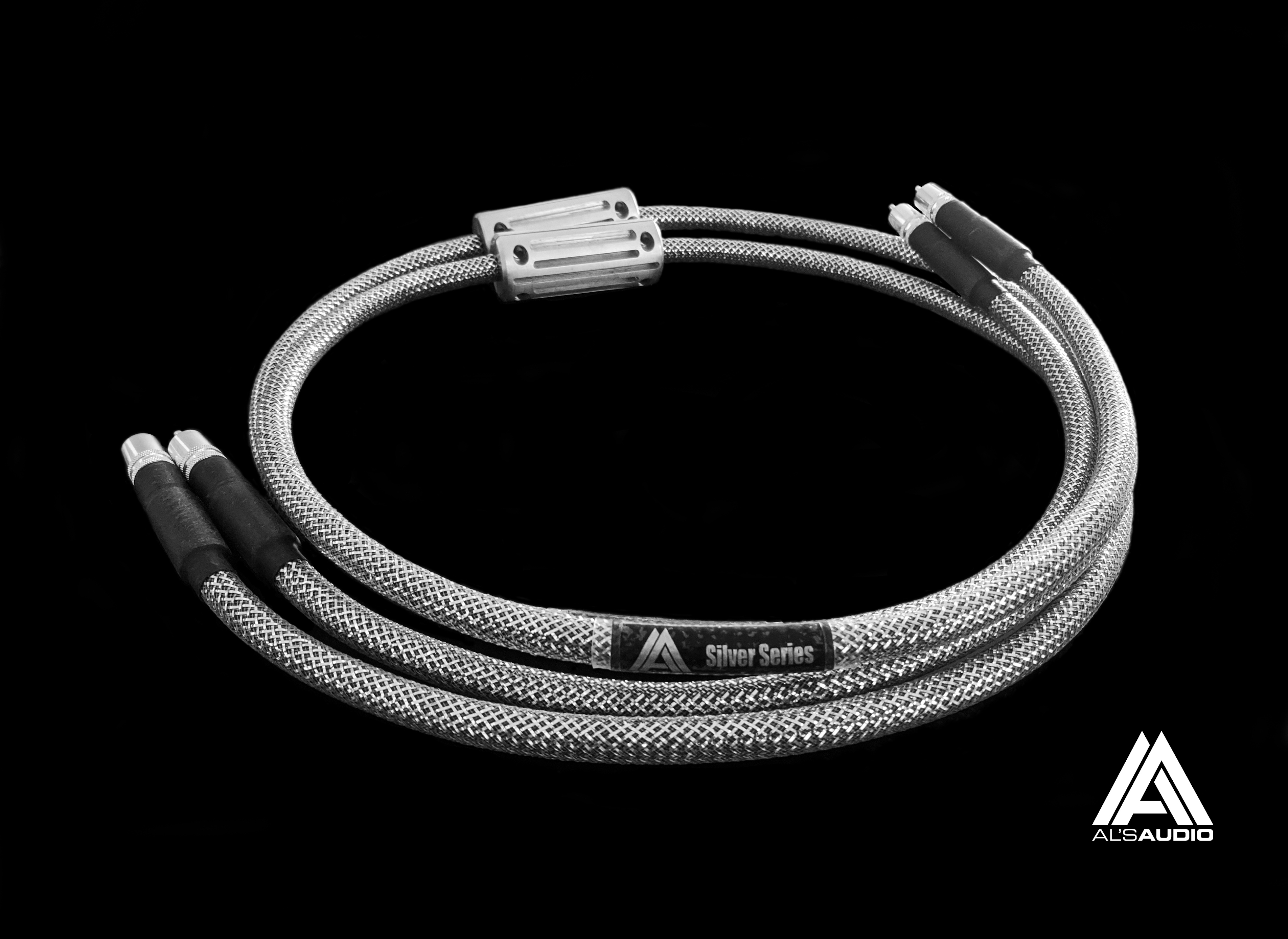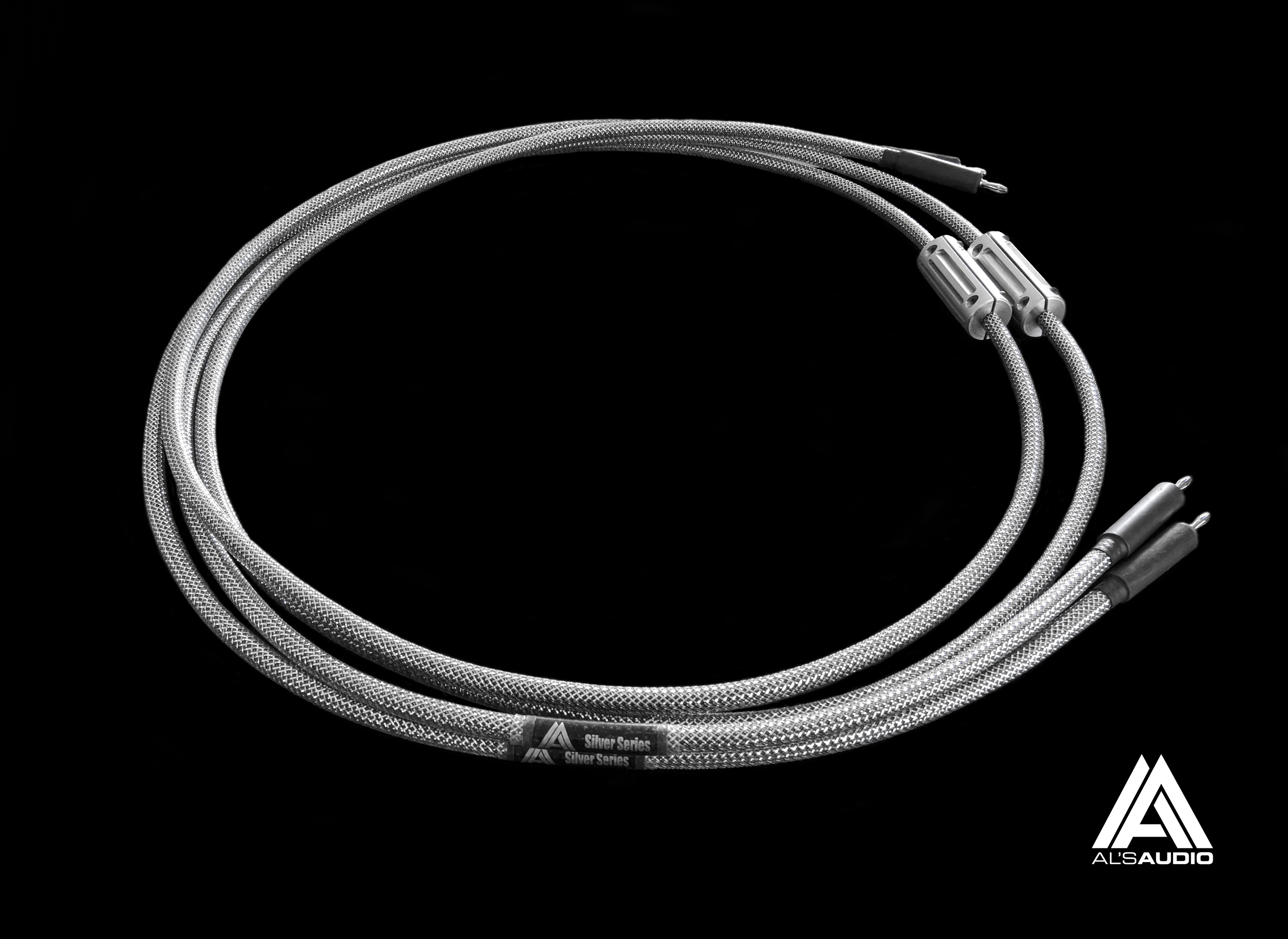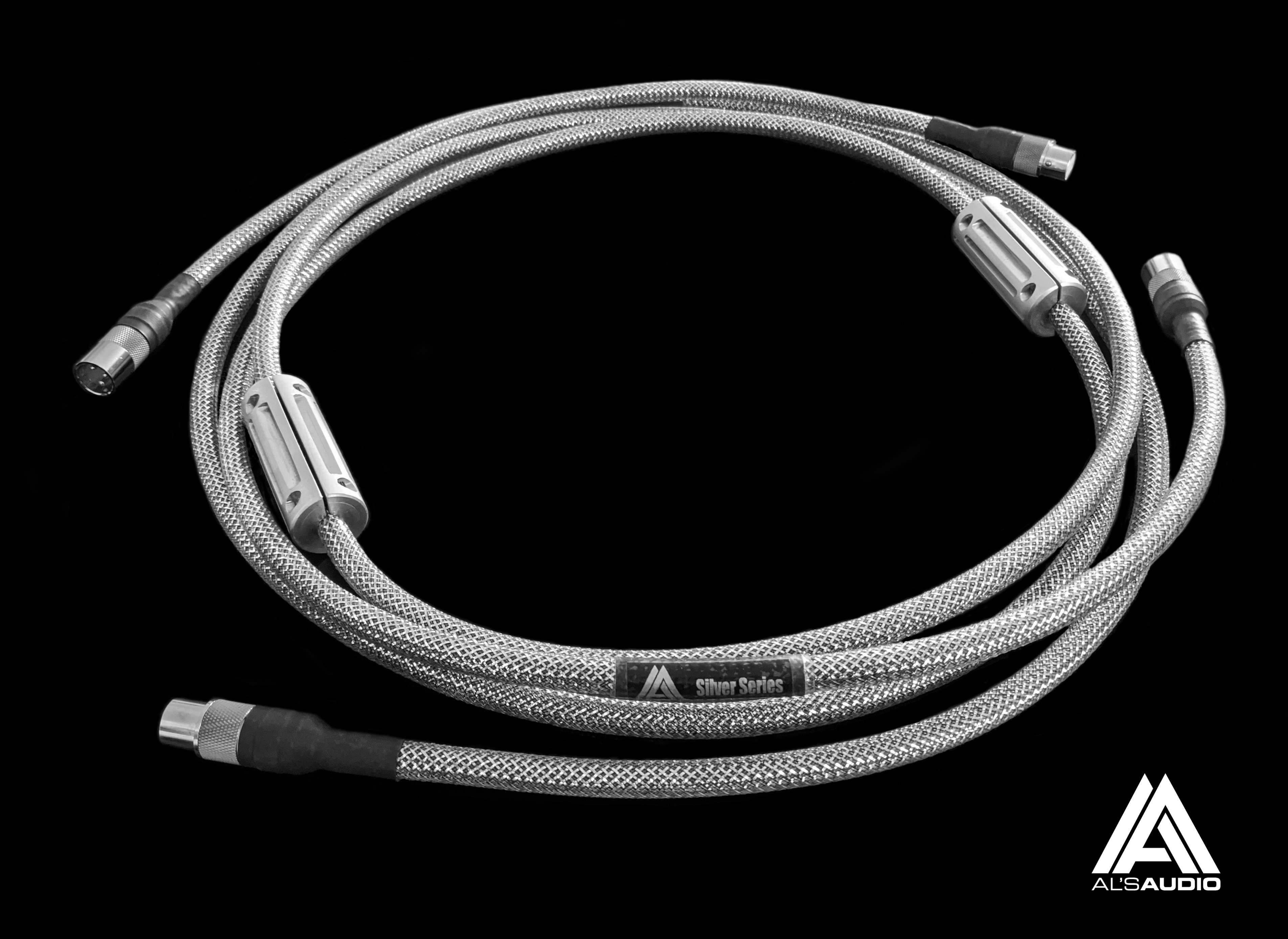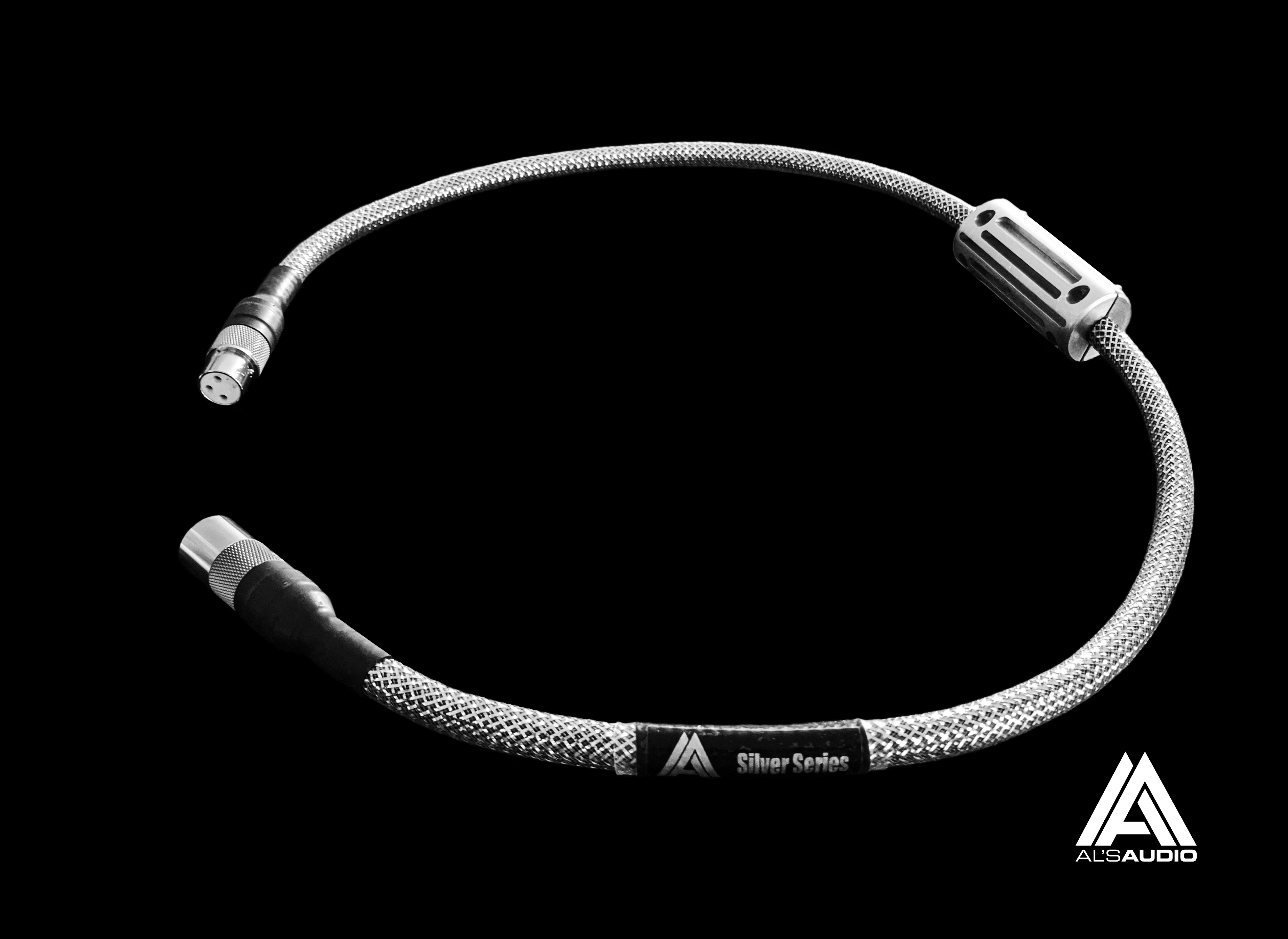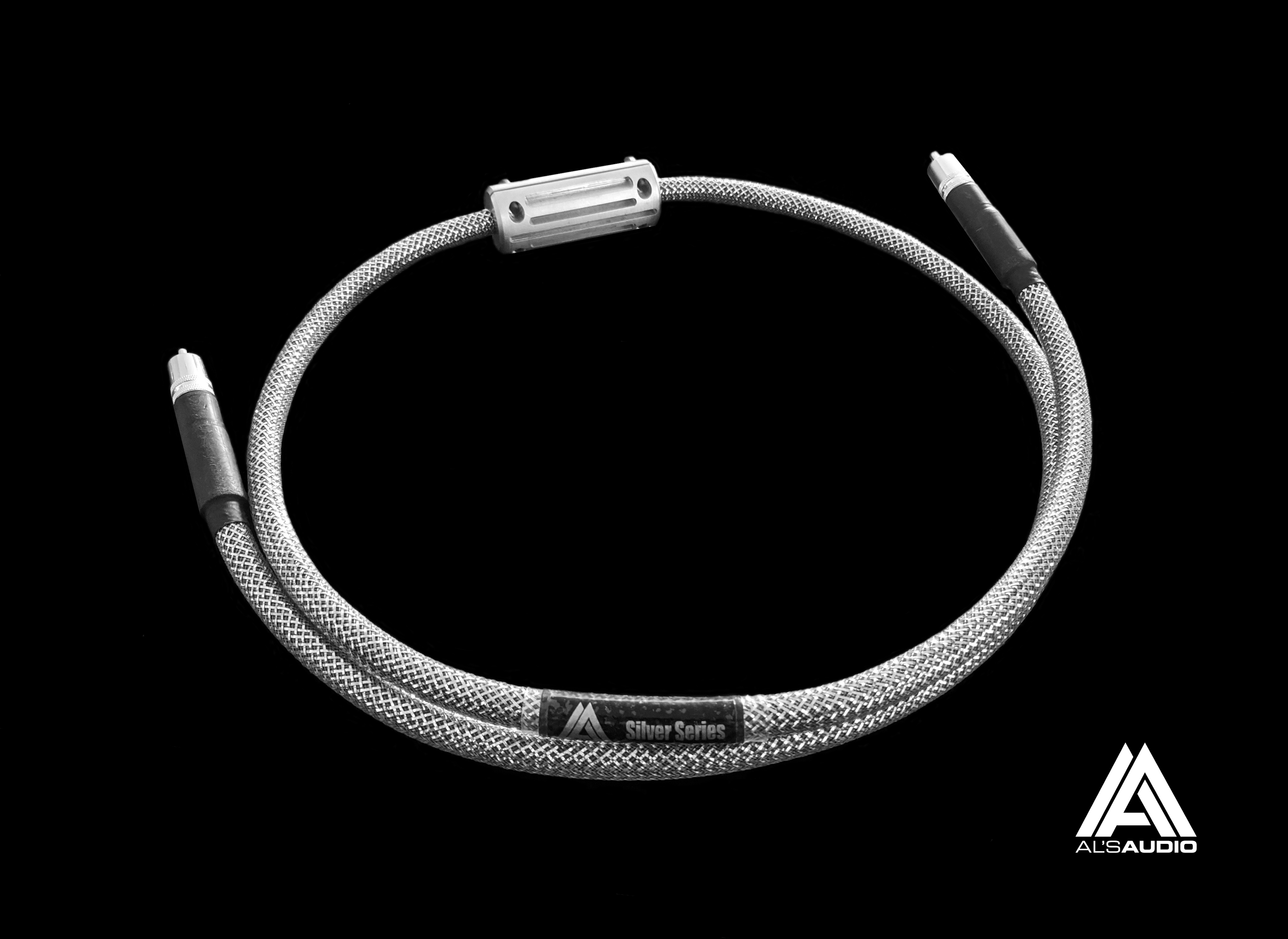 Al's Audio Silver Series Cables
Al's Audio would like to introduce our new Silver Series line of cables. We are extremely proud of these cables, and we are confident they will take your system to the next level. All orders include free, fast shipping worldwide. And if you aren't completely satisfied, you can return the cables to us within 30 days for a full refund, no questions asked. We have complete confidence in the quality of construction, which is why we offer a 5-year warranty on all cables.
Technology
Flux Guide
Our Flux Guide technology compresses natural lines of flux, increasing the slew rate of the device to which it is connected. This technology is strategically placed and can be visualized as water running through a hose, where compression of the hose increases water pressure. The result is a very strident, bright signature. At the same time, our silver resonant coupling technology (see below) combats unwanted anomalies most effectively.
Resonant Coupling
Our Resonant Coupling technology is achieved through the use of 99.99% pure silver. This technology is intended to alter the resonant frequency of our 10AWG solid-core copper conductors. A material's natural resonating frequency inversely affects the tonality of the cable through coupling. Not only does our Resonant Coupling alter the resonant frequency, it also acts as a damper, resulting in a more stable, cleaner sound with a blacker background, while also combating distortion caused by skin effect.
Resonant Dispersion
Conductors will vibrate as current travels through them. Simply put, these vibrations distort the signal. By capturing these vibrations and dispersing this energy, a more linear signal is achieved. This technology gives our cables unprecedented dynamics and clarity.
Cold Burn
All of our cables are treated using our specialized cold-burn procedure. Burning in a cable while cryogenically frozen, and supplying the burner with clean linear power, produces surprising results. After this treatment, expect even more clarity and detail retrieval while increasing resolution, at the same time maintaining the smoothness you expect from our cables. Hear it all without the fatigue!
Order Now!
Choose your cable